Tree of the Month - September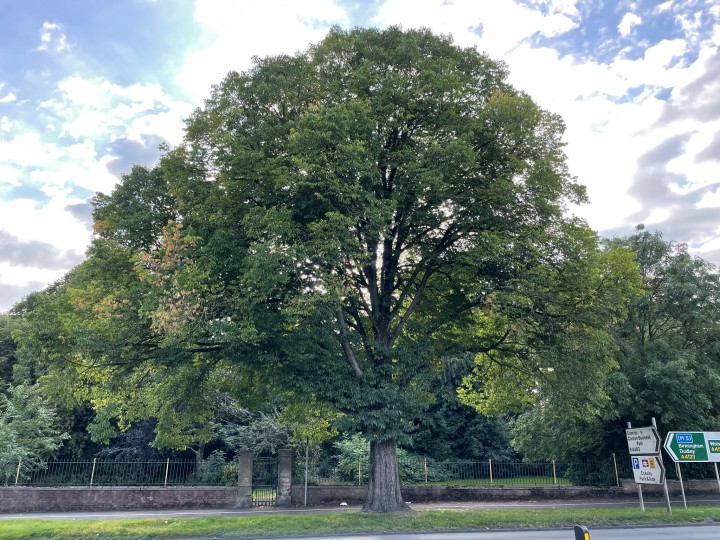 It is perhaps a truism that we only really begin to look at trees when we know we are about to lose them. Elms (Ulmus) tended in all their variety to be taken for granted, until the current epidemic of Elm Disease struck in the 1960s. 'Hoersholmensis', a Field Elm selected in Denmark in the 1880s for its good form, autumn colour and long, elegant leaves, is an example of many clones which remained practically unknown to botanists in the UK.
A recent online conversation with a fellow enthusiast in the Netherlands made me realise that some beautiful mature trees which I had seen in the West Midlands in 2004, but had not been able to name, could have been 'Hoersholmensis'. Tree Register member Pascal Pascaleff took up the challenge to revisit this area and found one tree still thriving beside the Birmingham New Road in Coseley/Bilston. He was able to confirm that this is, indeed, 'Hoersholmensis' - perhaps supplied by the nearby Handsworth Nurseries - although the clone does not generally seem to have a high degree of resistance to Elm Disease. The Coseley tree becomes a new UK champion, almost by default.
Owen Johnson MBE VMM
(Photo by Pascal Pascaleff 2023)