Tree of the Month - October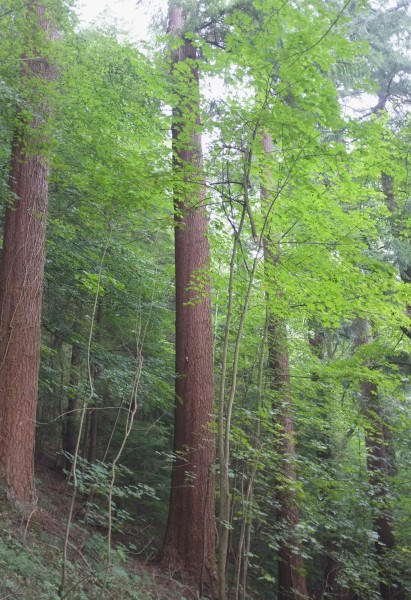 Hergest Croft is perhaps the most fortunately situated of any of Britain's great contemporary tree collections. The countryside into which the gardens imperceptible blend is not only of exceptional scenic splendour; it is a hotspot for veteran and ancient trees and the naturally fertile soils, combined with the shelter provided by the Black Mountains to the south-west, allow trees of most kinds to grow exceptionally well. Although rainfall totals are not particularly high, the absence of extreme heat (the estate lies at an altitude of 200 - 250 m) also encourages the innumerable hardy but rather drought-sensitive trees from central and southern China in which Hergest Croft specialises. All this means that the arboretum can now boast 130 national Champion Trees; among private gardens, only Tregrehan in Cornwall has more. Many of these are relative youngsters planted by Elizabeth and the late Lawrence Banks.
So good are the growing conditions that Hergest Croft can also now boast only the third tree in England to be measured at 200 feet (61 m) tall. Part of a plantation of Douglas Firs planted most probably in 1863 in Yeld Wood, by a public footpath which runs just north-west from the garden carpark, this fir grows on a very steep slope and it was only this autumn that I found a position from which to measure it precisely. Thanks to the steepness of the bank, the height to an average ground level (rather than to the base at the top side) is 61.5 m.
It is the tree that rises from the centre of the picture. It is impossible to fit more of its height into a photograph.

Owen Johnson MBE VMM