Tree of the Month - February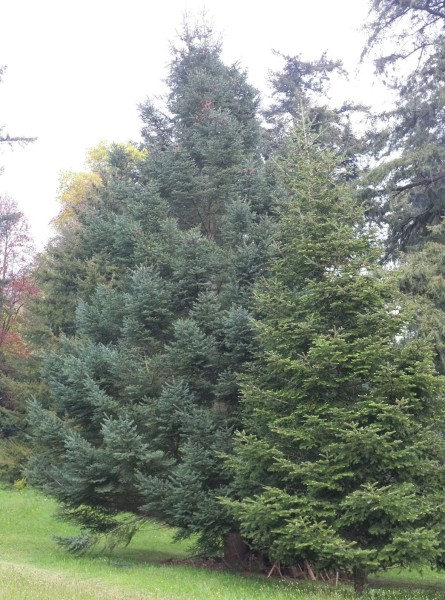 The Mexican silver fir Abies colimensis was named by the amateur dendrologist Keith Rushforth in 1989 as a tree distinct enough from the more widespread A. religiosa to merit species status. It is confined to north-facing slopes high in the Nevada de Colima mountains (Jalisco province).
Keith also collected seed of the wild trees around this time, but none of the seedlings were thought to survive in Europe until this year when he studied a thriving young tree east of the walled garden at Knightshayes in Devon (which had previously been recorded for the Tree Register as Abies religiosa). This has thrived remarkably, and was 21 m tall by 2017. It is now one of the select band of trees in Britain and Ireland which are champions for the simple reason that they are the only known example.
In the high mountains where it grows wild, Abies colimensis is probably threatened by Climate Change, making the ex-situ cultivation of such plants in cooler northerly latitudes all the more important.
In the photo it is the larger, bluer fir at the back. The smaller one in front is believed to be Abies ernestii, grown from seed sent by the Chinese Academy of Forestry."