Tree of the Month December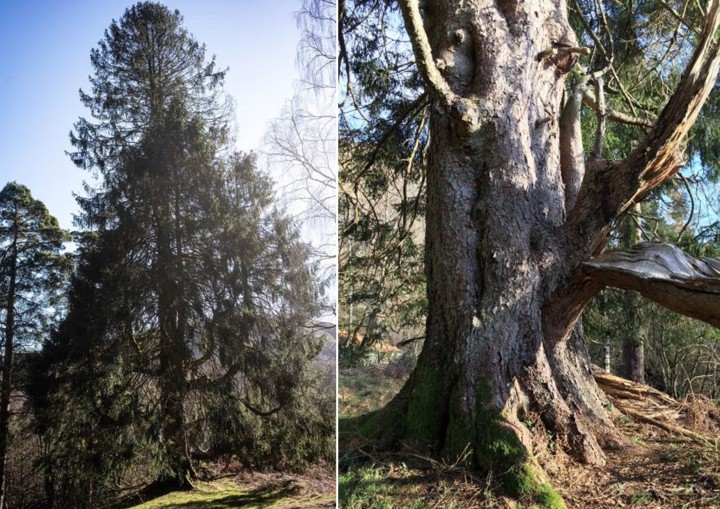 The new Champion Christmas tree!
This Picea abies (Norway Spruce) is one of fifteen national Champion Trees discovered or updated during 2022 by volunteers working for the Tree Register's partnership project, the Ancient Tree Inventory ; growing by a main track across White Moss Common, an area of ancient woodland near Grasmere in the Lake District, it was measured in June by Karen Mclellan at 503cm girth.
It's a rare event for a new Champion to be discovered for such a common and much-studied species, and the previous record-holder - another Lake District spruce, growing in the private Rhododendron Garden at Lingholm a few miles to the north-west and with a girth of 475cm in 2013 - had stood unchallenged since 1979. Let us hope that the new incumbent will stand to see many another Christmas.
Images courtesy of Karen Mclellan