Tree of the Month - April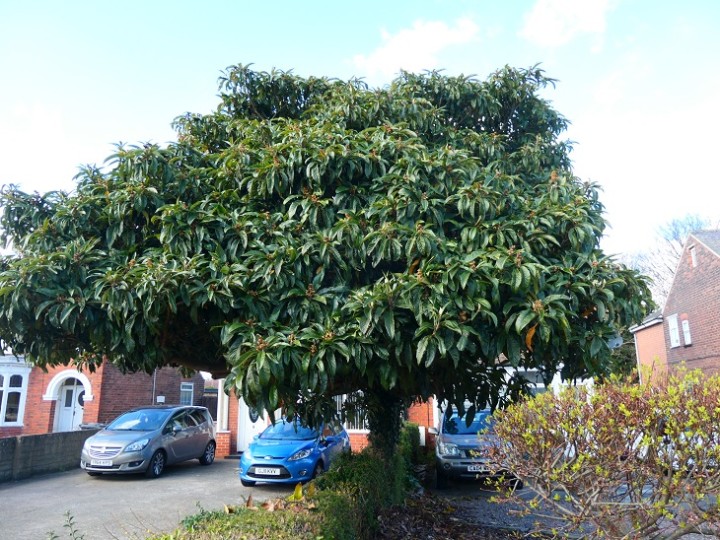 Coming from the warm south of Japan, and ripening its fruit through the winter months, the Loquat (Eriobotrya japonica) is a good example of tree which finds itself near its northernmost limits in the UK. Its big, corrugated leaves bring a subtropical feel to the places where it does thrive - such as Doncaster in South Yorkshire, where a new champion 127cm in girth was spotted this spring by Alan Hunton and John Killingbeck, in a small front garden. This provides a good example of how Climate Change is making the northern half of England increasingly suitable for heat-loving trees."

Photo by Alan Hunton.